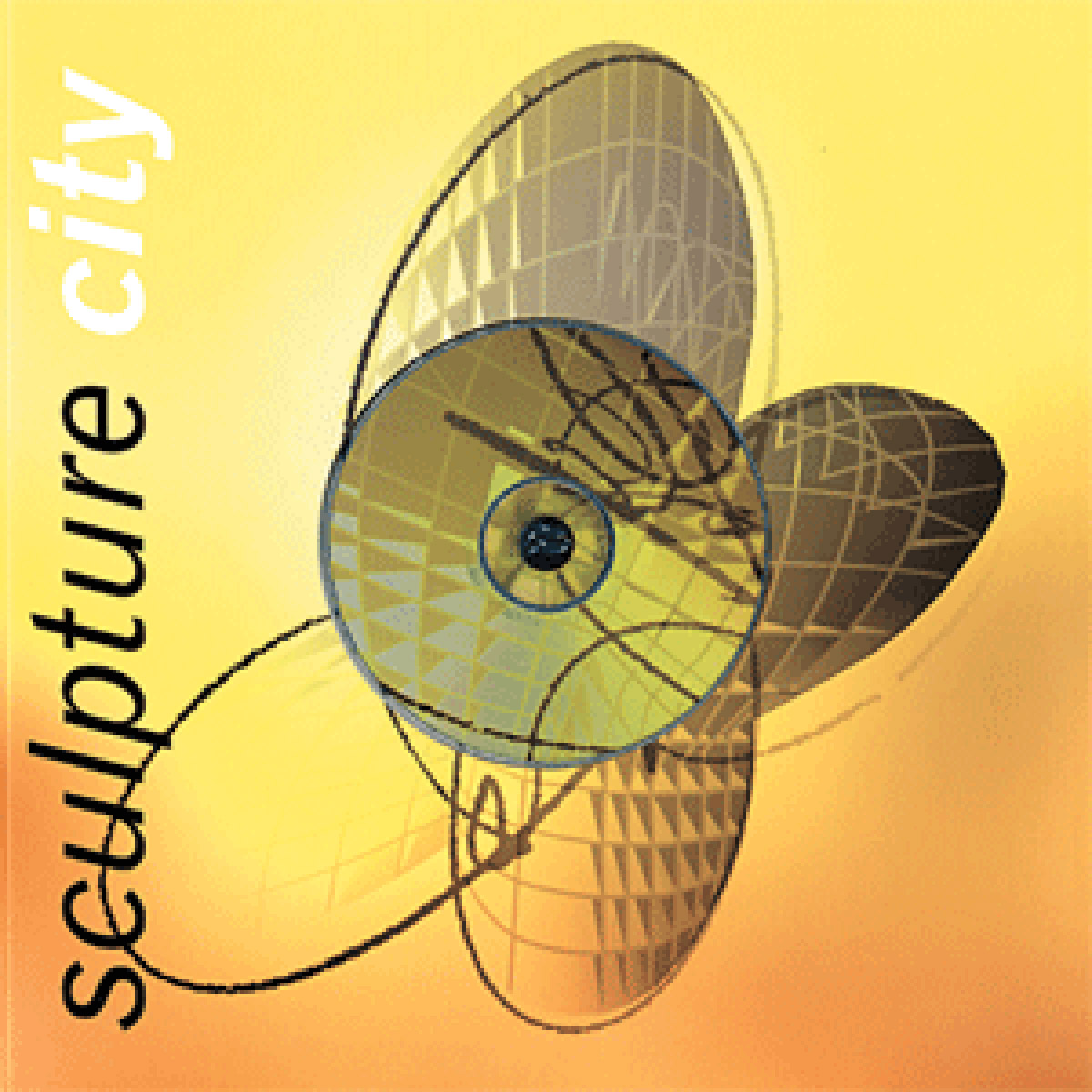 Sculpture City exhibition | workshop | book |cd rom
Sculpture City is a city in three-dimensional virtual reality that perpetually changes and transforms itself as the visitor proceeds among the sculpture buildings reproducing the DNA structure. The images that can be seen on the CD are, similarly, in the state of eternal flux, yet, when the count-down starts again from fifty to zero for the tenth time, even the most enduring viewers might give up their faith in interactivity.
The CD-ROM Sculpture City by Attila (the architects' collective Kas Oosterhuis and Menno Rubbens, and artist Ilona Lénàrd) was made in Holland to display the exhibition by the same title and was released as a supplement to the catalog documenting the conference and the workshop that ran parallel to the exhibition.
Sculpture City team: Ilona Lénárd [genepool], Kas Oosterhuis, Menno Rubbens | RAM Gallery  Rotterdam 1994