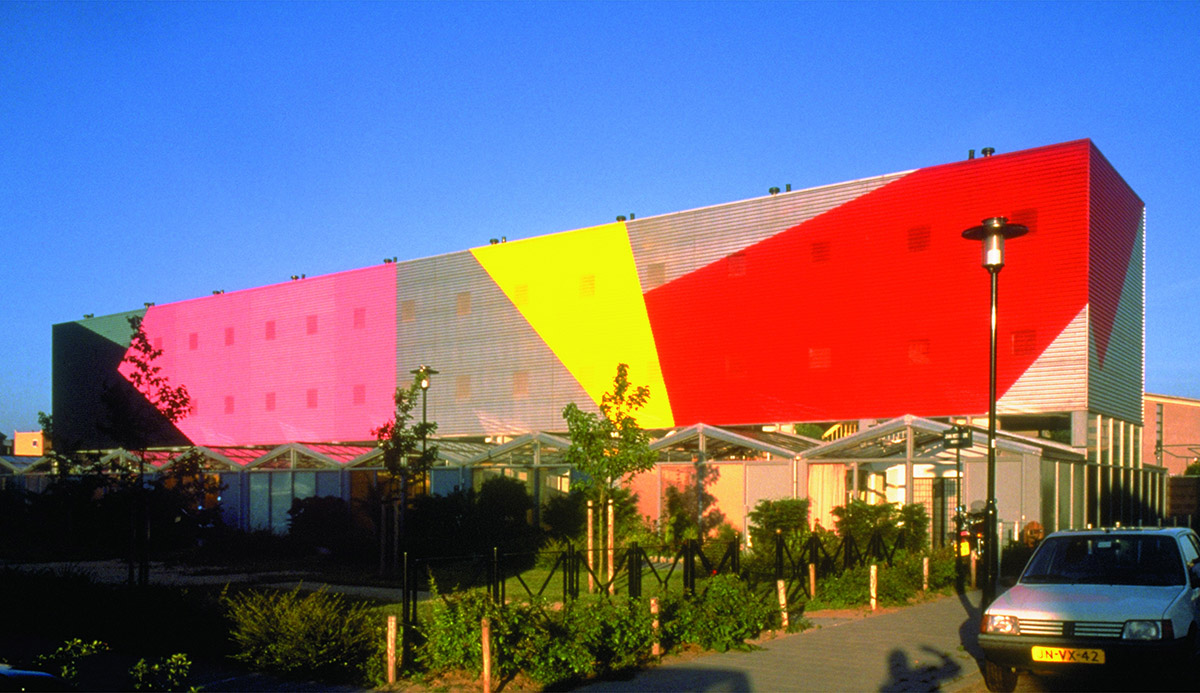 Box floating on a sea of light
In the process of merging the artwork of Ilona Lénárd with the architectural concepts of Kas Oosterhuis several important decisions have been made. In the first place Lénárd and Oosterhuis realised that they had to work on the same scale and that they had to deal with the same budgets. Whenever they got the chance they introduced this concept in real projects.
The wrapping of the dazzle painting around the long stretched sleeping box on top of the row of glasshouses is a three-dimensional painting. The sketch is folded around all six sides of the stretched box. Though only 4 of the 6 sides are actually painted, at both ends of the box it is clearly visible that the dazzle painting continues over the top of the box.
The dazzle painting maps strong colour fields on the box. The inhabitants of the houses step into their spacious homes in a specific part of the colour fields. Some inhabitants have a yellow, others a bright red house. The dazzle painting makes each house unique, albeit similar in spatial lay-out and detailing.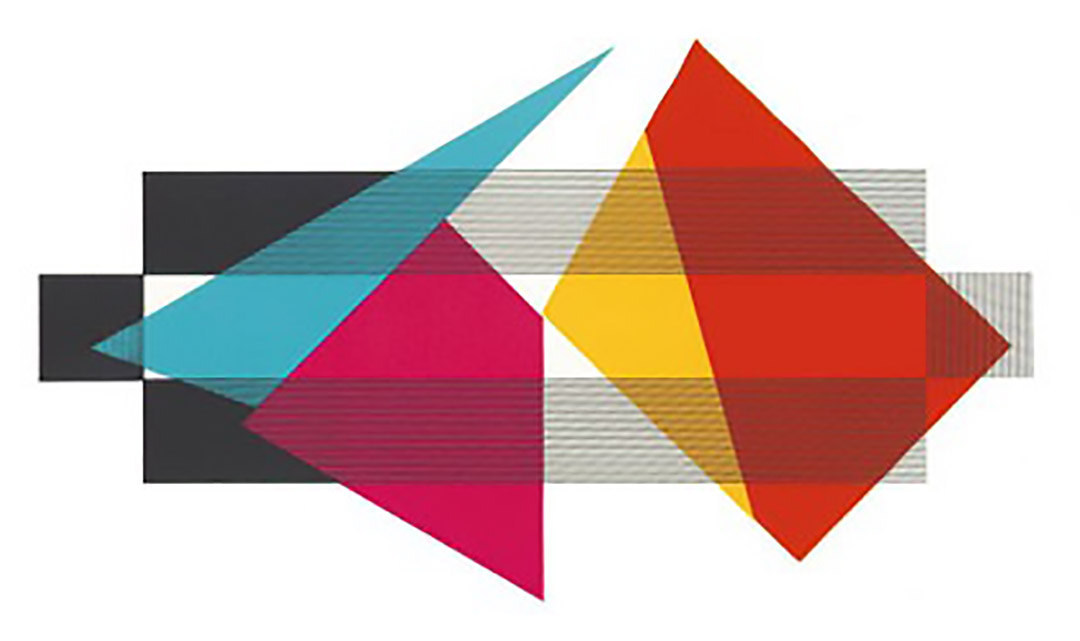 Design team: Ilona Lénárd [dazzle painting facade], Kas Oosterhuis | invited by Ashok Bhalotra | commissioned by Driebouw bv | 1993