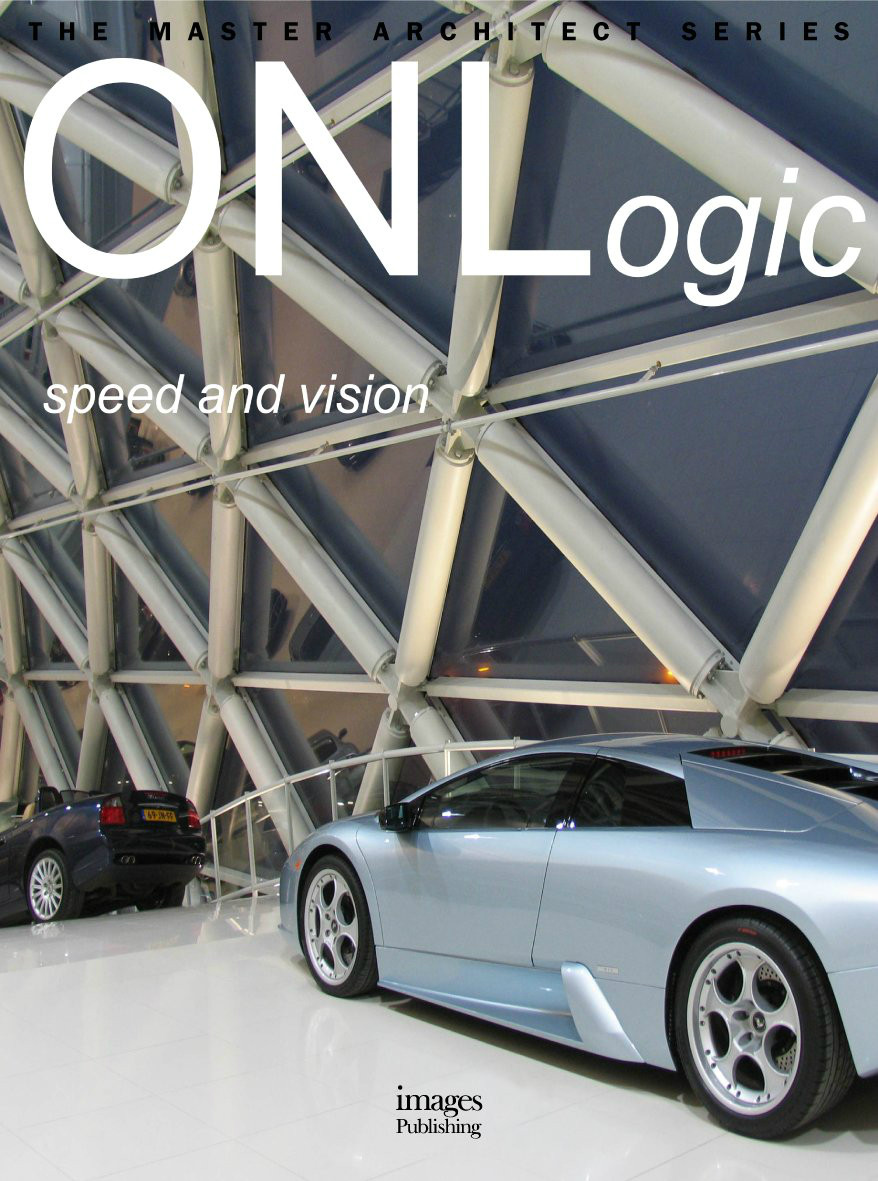 Speed and Vision
http://imagespublishing.com/products/onlogic-speed-and-vision
The architecture of Rotterdam-based ONL has developed with great speed into a mature new style. The firm has not only developed entire new concepts for building engineering, but has created its own vocabulary of powerful and meaningful terms that accurately describe its visionary architecture.
Its designs are created with the speed of the traffic flow passing by buildings; techniques are borrowed from automotive design and applied to the modelling of building bodies. ONLs reputation developed via a series of innovative buildings with complex programs including the Elhorst/Vloetbelt Garbagetransferstation, the Saltwaterpavilion and the WEB of North-Holland.
More recent projects include an acoustic barrier in Utrecht, the Cockpit Building (a combination of an acoustic barrier and an industrial building), a showroom and garage for a BMW dealer, the F-side housing project in the Bijlmermeer in Amsterdam, Landmark Kaiserslautern and the Changchun five-star hotel in China. This book will challenge your perception of contemporary architecture.