The jacquard woven tapestries MyMondrian Day and MyMondrian Night designed by visual artist Ilona Lénárd.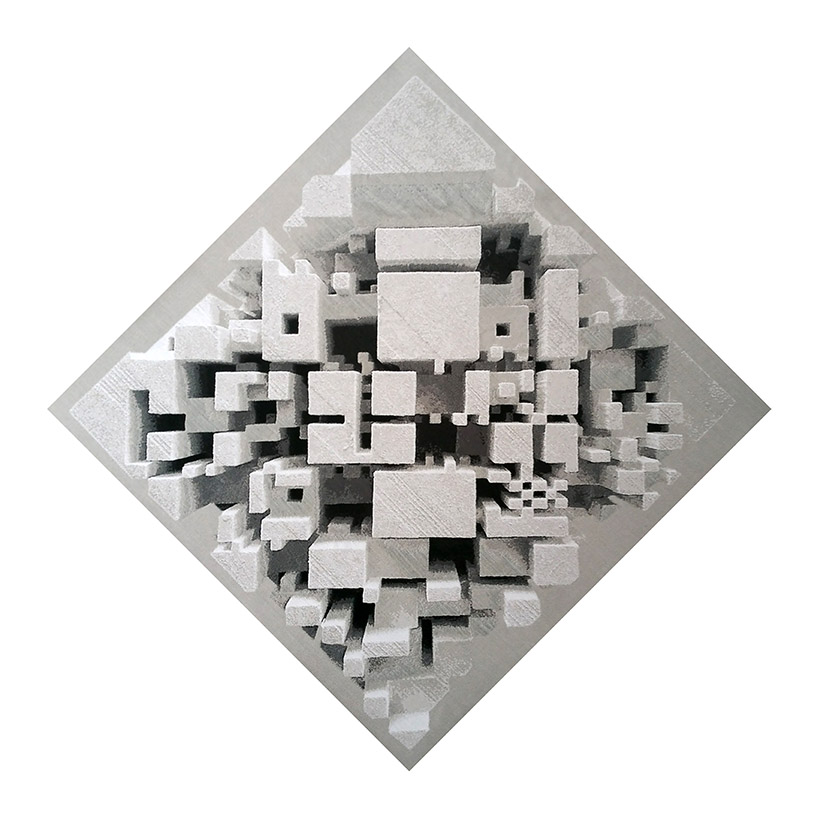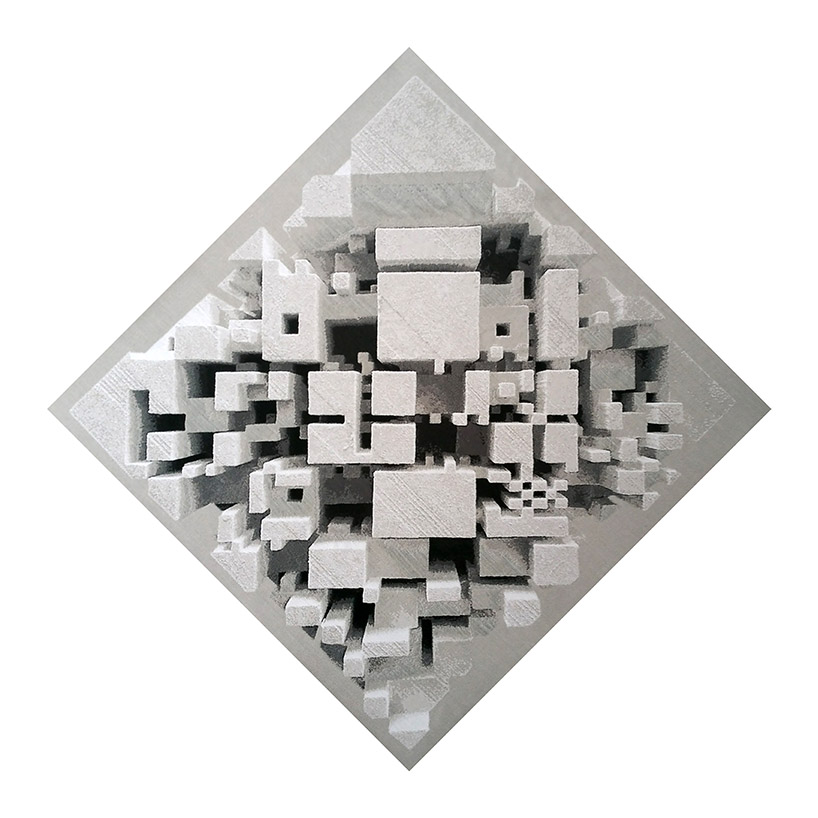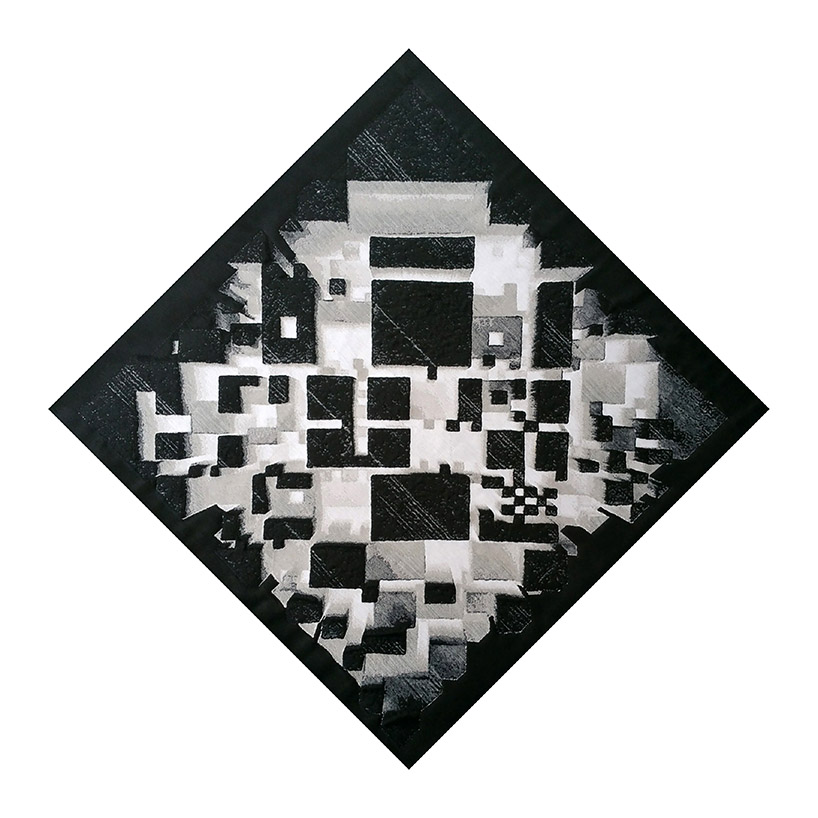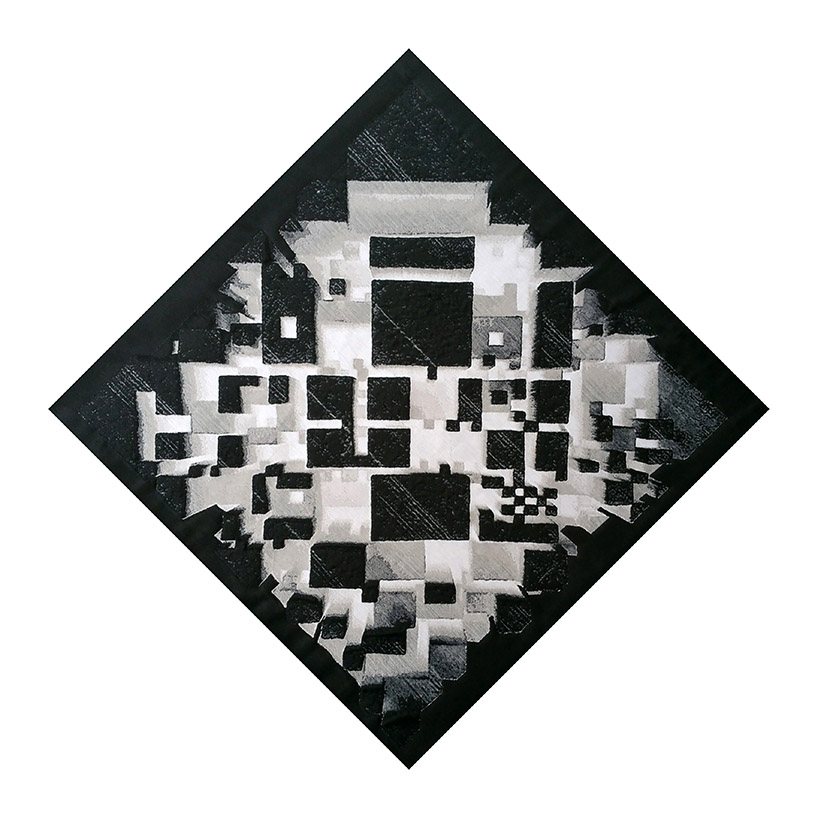 The year 2017 is the Mondrian year, celebrating 100 years of De Stijl. Having lived and worked in the studio Theo van Doesburg in 1988-89, Ilona Lénárd feels emotionally connected to the work of Piet Mondrian of De Stijl movement, especially to his latest work the Victory Boogie Woogie.
The Victory Boogie Woogie painting by Mondrian is clearly inspired by the busy streets and urban blocks of Manhattan. In her new series of the Jacquard woven tapestries MyMondrian Ilona Lénárd pushes Mondrian's last unfinished painting into the third dimension, therewith evoking the image of urban blocks and street canyons. The colour fields of the Victory Boogie Woogie are translated using displacement mapping technique into different shades of gray.
The MyMondrian wall tapestries have exactly the same dimensions as the original Victory Boogie Boogie, 127 x 127 cm, diagonally positioned.
MyMondrian Day and Night have been on show at Design Days Dubai in Design District D3 from 13-17 March 2017, presented by the Dutch Creative Industry [DCI], and at the Salone del Mobile from 4-9 April, presented by Masterly at the Palazzo Francesco Turati in the center of Milan. Press kit on Dropbox: https://goo.gl/xBCwyC