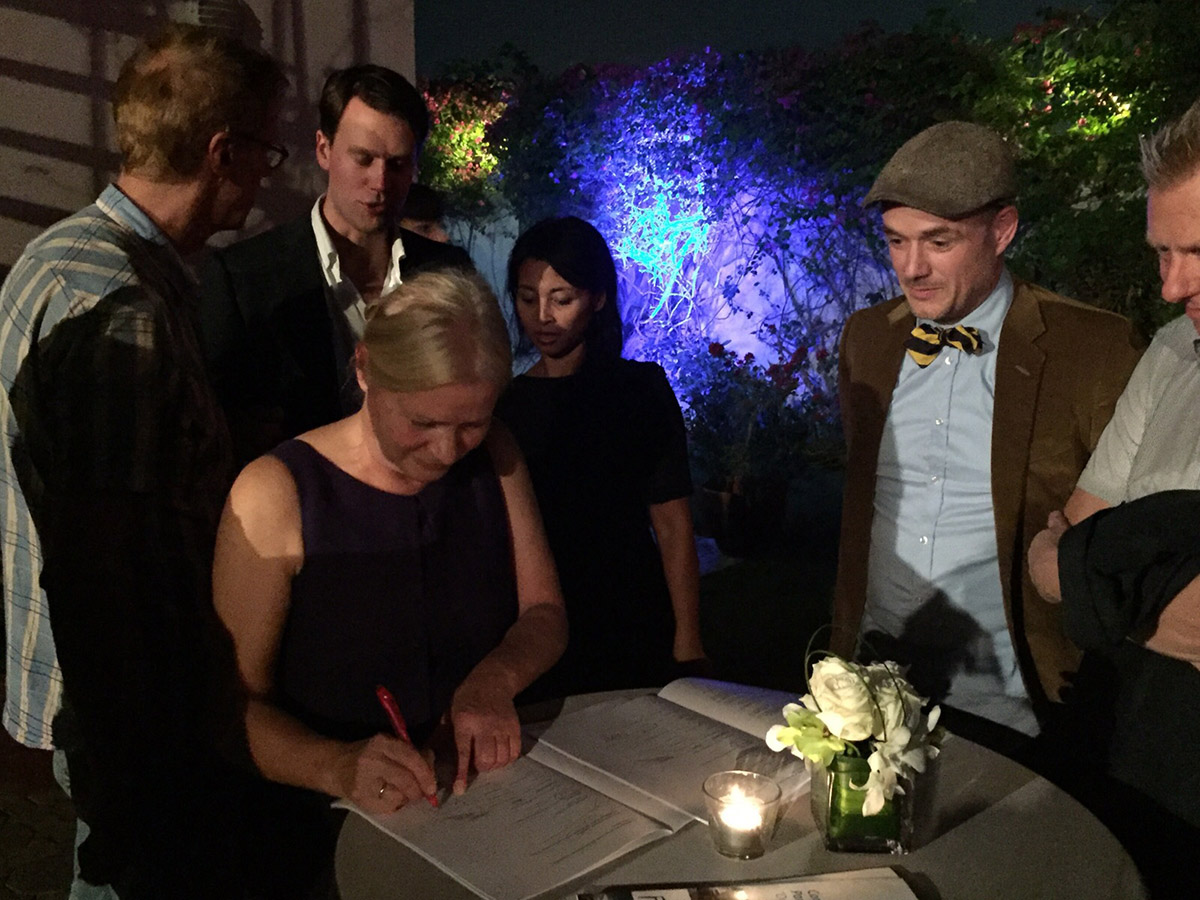 PIB kick-off project Robotic Painting
As the artist member of the multidisciplinary Partners International Business [PIB] program for the UAE and Libanon [2015-2018] – supported by the Dutch Creative Industry [DCI] of the RVO – I proposed and organize a number of actions in cooperation with one or two other members of this multidisciplinary PIB group. The first action was PIB's kick-off project, which took place in Dubai during the Dubai Design Week [DXBDW]. On the invitation of DXBDW director Cyril Zammit I organised together with PIB partner architect Kas Oosterhuis the Robotic Painting project, during which we produced 4 big circular canvases, named Machining Emotion.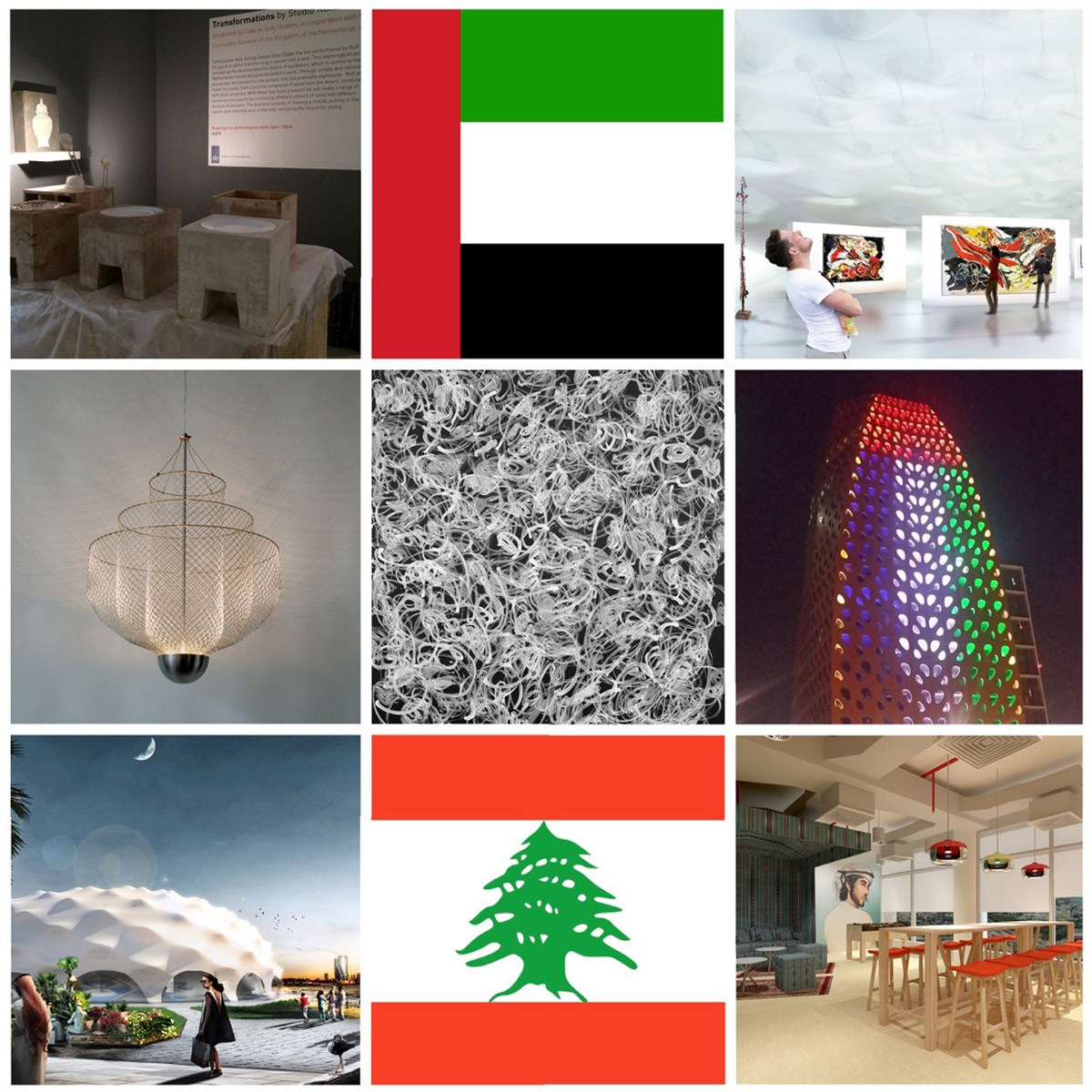 My next action will the Abstract Calligraphy exhibition, in which I will involve both Dutch artists and artists from the Gulf region, to be organised in cooperation PIB members Judy Straten [Gallery Straten], architect Kas Oosterhuis and Neil van der Linden [founder Gulf Art Guide]. Abstract calligraphy is based on the power of traced human arm/hand gestures without a figurative meaning of the gesture. After the art fair the exhibition can be presented first in the UAE and later in NL, in collaboration with a Dutch and UAE Gallery. The aim of the Abstract Calligraphy exhibition is to demonstrate the power of the non-figurative line as produced by intuitive emotional gestures. Like non-figurative art, the meaning of the abstract calligraphic gestures are implicit in their movements disclosing powerful constructed emotive universes. The Abstract Calligraphy exhibtion intends to improve mutual understanding between the Arab and the Western world.